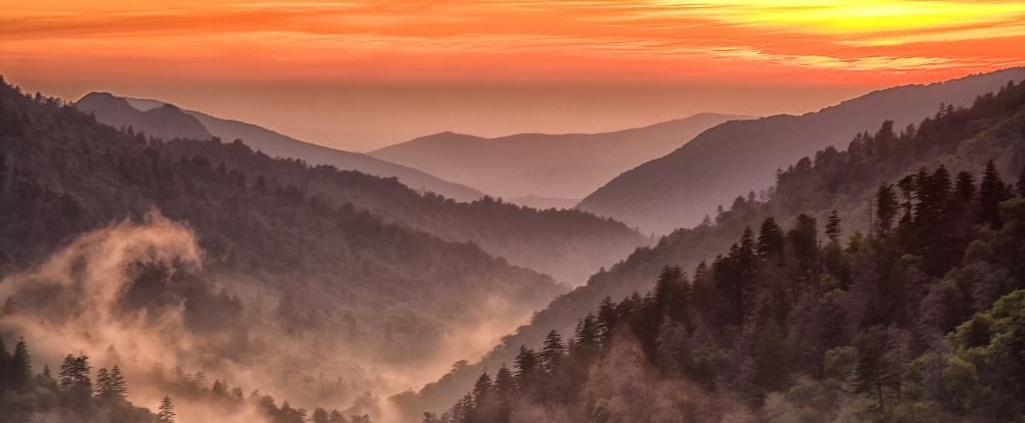 https://nativeorganizing.org/wp-content/uploads/2023/01/grsm-morton_overlookharold_jerrill_1025_0.jpg
686
1025
Jennifer Fairbanks
https://nativeorganizing.org/wp-content/uploads/2022/10/noa-full-logo-sm.png
Jennifer Fairbanks
2023-01-24 15:00:40
2023-04-21 10:51:13
NOA Wants More Say In Managing National Parks
Congresswoman Deb Haaland is the right choice for the Secretary of Interior. As an enrolled citizen of the Pueblo of Laguna, and one of the first two Native American women elected to Congress, she has spent her life standing up for Native people and tribal sovereignty.
Contact your Senators to confirm Haaland's appointment today!
The Department of Interior is responsible for upholding the treaty and trust responsibilities to the 574 federally recognized tribes in the United States. These tribal nations together comprise more than 5.2 million American Indians and Alaska Natives whose forebears made incalculable sacrifices in the history of our nation. The daily decisions and actions of the Department of Interior directly impact tribal communities, more so than any other in the United States. The scope of these decisions range from economic development, education, law enforcement, self-governance, and tribal trust lands. But, in its 171-year history, the Department of Interior has never been led by a person who represents the people most affected by the decisions of the Department.
The U.S. Department of the Interior has a unique responsibility to Native people. DOI is the primary federal agency charged with carrying out the United States' trust responsibility to American Indian and Alaska Native people, maintaining the government-to-government relationship with the federally recognized tribes, and promoting and supporting tribal self-determination.
DOI oversees programs that affect virtually every part of daily life for Native people and tribal communities. DOI oversees the Bureau of Indian Affairs and the Bureau of Indian Education, the Bureau of Trust Funds Administration, which holds billions of dollars generated from tribal lands in trust, 55 million acres of tribal land, tribal law enforcement, housing improvement, disaster relief, administration of tribal courts and more.
The Department of Interior should be led by someone who represents the communities and people whose lives it impacts most. In it's 171 year history, the DOI has never been led by a representative of the people it most affects. Since inception, DOI has been led by 53 different secretaries of the interior, all of whom were white people.
Congresswoman Haaland is a champion for Indigenous communities everywhere. As an enrolled citizen of the Pueblo of Laguna, and one of the first two Native American Women elected to Congress, Deb Haaland has spent her life standing up for Native people and Tribal Sovereignty.
The appointment of Congresswoman Haaland as Secretary of Interior has bipartisan support. Congresswoman Haaland cares deeply about rural and western communities and comes from a family of hunters, farmers, and ranchers. Members of Congress on both sides of the aisle see this and believe she will have a balanced approach to Interior decisions; ones that will represent all Americans including rural communities, reservation communities, working class communities and communities of color whose perspectives and experiences have too often been ignored.
Congresswoman Haaland represents all Americans. Congresswoman Haaland understands the economic struggles that so many Americans are experiencing, because she has lived those struggles. She grew up in a military family and attended 13 different public schools. After graduating high school, she worked at a New Mexico bakery for 13 years then, at the age of 28, enrolled at the University of New Mexico, living paycheck-to-paycheck, relying on food stamps, and occasionally dealing with homelessness as a single mother. She owned a small company called Pueblo Salsa that she ultimately sold in 2005 to attend University of New Mexico Law School.
Congresswoman Haaland is ready to lead the Department of Interior. Through her many leadership roles in the House of Representatives, Haaland is the architect of a vision for how America can conserve at least 30 percent of America's land and water by the end of the decade – a landmark commitment reflected in the Biden-Harris climate plan. With her experience helping lead the House Natural Resources Committee, Haaland is well-prepared to accelerate renewable energy production on America's public lands and ocean, and to create jobs by restoring and protecting our parks and wildlife for future generations.
Nominating Congresswoman Deb Haaland would be a historic nomination and illustrate America's commitment to righting the injustices of the past. Congresswoman Deb Haaland would be the first Native American Cabinet Secretary. This historic nomination reflects President-elect Biden's determination to confront long-running injustices toward Indigenous peoples in America and to finally and fully uphold our country's trust and treaty obligations to tribal nations.
https://nativeorganizing.org/wp-content/uploads/2022/10/noa-full-logo-sm.png
0
0
NativeOrganizersAlliance
https://nativeorganizing.org/wp-content/uploads/2022/10/noa-full-logo-sm.png
NativeOrganizersAlliance
2021-02-18 00:00:27
2021-02-18 00:00:27
Help Make History
Until now, Native people have never been asked about what issues matter to us. The Indigenous Futures Survey centers Native voices and provides an opportunity for all Native peoples to be a part of shaping the future. Native Organizers Alliance has partnered with IllumiNative and Aspen Institute's Center for Native American Youth to conduct the largest survey of Native people ever conducted.
The survey will explore the impact of Covid-19 on Native peoples, their families and community, issue priorities for the upcoming election, how racism and discrimination impact Native peoples' lives and visions for the future of Indian Country. Take the 10-minute survey now and become eligible to win raffle prizes like Nike N7 shoes, beaded jewelry, original artwork, and gift cards to your favorite Native brands. Your voice matters.
To learn more about the Indigenous Futures Project, click here: http://indigenousfutures.illuminatives.org/
The results of the survey will help inform advocacy priorities for tribal leaders, policymakers, philanthropy as well as help to make visible the voices, needs, and issues of Native peoples to the media and American public in a critically important time in this country.
The 2020 Indigenous Futures Survey has been completed. Download the report today and watch for updates for the 2021 survey coming soon!
https://nativeorganizing.org/wp-content/uploads/2022/10/noa-full-logo-sm.png
0
0
NativeOrganizersAlliance
https://nativeorganizing.org/wp-content/uploads/2022/10/noa-full-logo-sm.png
NativeOrganizersAlliance
2020-08-04 01:41:44
2020-08-04 01:41:44
2020 Indigenous Futures Survey