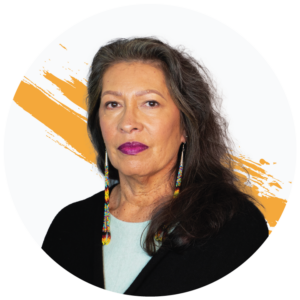 Judith Le Blanc (Caddo)
EXECUTIVE DIRECTOR
Native Organizers Alliance
More about Judith
Judith is a citizen of the Caddo Nation. She has been the Executive Director of Native
Organizers Alliance (NOA) for eight years. She leads a national Native training and organizing
network which supports tribes, traditional societies, and community groups – urban and
reservation – in organizing grassroots political power to achieve Native sovereignty and racial
equity for all.
Judith is a board member of Movement Strategy Center and chair of the board of the NDN
Collective. She currently serves on the Environmental Justice Working Group convened by US
Representitves Raul Grijalva and Barbara Lee. Judith was a 2019 Roddenberry Fellow. In 2022,
she was a Resident Fellow at the Institute of Politics at the Kennedy School of Harvard
University.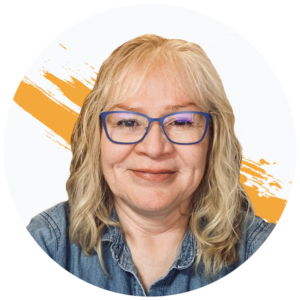 Carol Davis (Diné)
MANAGING DIRECTOR
Native Organizers Alliance
More about Carol
Carol Davis is from the Kinyaa'áanii (Towering House) clan and born of the Tótsohnii (Big Water) clan. Carol has had the privilege of working within her traditional homeland of the Diné people for over twenty-five years as a public administrator in both the government and nonprofit sectors. Carol holds a Bachelor of Science degree in Public Management from Northern Arizona University.
Carol has worked closely with Indigenous communities, local leaders, Tribal leaders, Congressional leaders, and nonprofit organizations to advocate for a better quality of life for her people–e.g. securing funds for community infrastructure, developing public housing, educating the public on the social, environmental, health, and cultural costs of energy development, or helping to coordinate integrated voter engagement in her region. Her leadership and advocacy is centered by core Indigenous values such as being a good relative, relating to others with good intentions, accountability to her community, and acknowledging the interconnectedness of all Life.
Her hobbies include traveling abroad with family to learn about other cultures and their traditional cuisine, cooking, and creating fond memories with her seven grandchildren, six of whom are 5 years old or younger.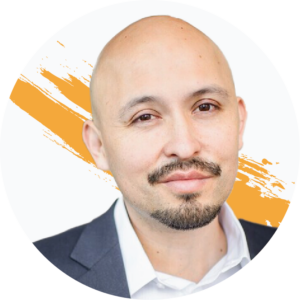 Brandon Barela (Diné)
DEVELOPMENT OPERATIONS MANAGER
Native Organizers Alliance
More about Brandon
Brandon Barela (he/him) is the Development Operations Manager for Native Organizers Alliance, committed to the overall operations of the Development Office. Brandon is enrolled in the Navajo tribe and currently resides in Albuquerque, NM. on Tewa territory.
Much of Brandon's work has focused on empowering Natives, strengthening the community, and humanitarian relief. Brandon's previous experience includes [database management, developing successful fundraising systems, and building and maintaining relationships with donors who ally with Native nonprofits. Brandon holds a B.A. in Political Science from the University of New Mexico.
Outside of work, Brandon mentors youth in his community. He enjoys being behind a camera, capturing life moments, and enjoying random adventures with his partner and their new baby boy.
brandon@nativeorganizing.org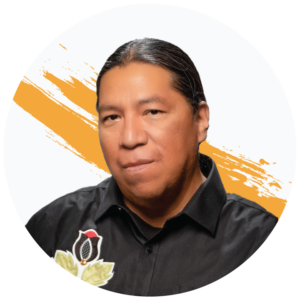 Robert Chanate (Kiowa)
TRAINING DIRECTOR
Native Organizers Alliance
More about Robert
Robert Chanate (he/him) is a member of the Kiowa Nation and has supported Indigenous Peoples' efforts at their request for most of his adult life. At times his roles have changed but over the last 20 years, he has been asked to serve in a trainer, organizer, and facilitator role. Robert has worked with Indigenous grassroots groups, traditional native societies, tribal governments, and various Native-led nonprofits in the U.S and Canada. He's also worked with People of Color and White ally-led organizations in the areas of environmental, racial, and social justice through the years. Robert feels it's an honor to work for the Native Organizers Alliance.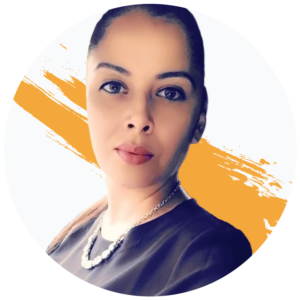 TeAta DeCorah (Oneida/Ho-Chunk/Nakota)
SPECIAL PROJECTS MANAGER
Native Organizers Alliance
More about TeAta
TeAta DeCorah is the Executive Liaison to the Executive Director for Native Organizers Alliance. She is committed to providing support in NOA's initiatives, strengthening the political empowerment of Native grassroots movements for sovereignty, as well as the health and well-being of Indian Country through tireless dedication to honoring Native cultures and practices. TeAta is affiliated with the Oneida Nation of Wisconsin and the Fort Belknap Assiniboine Sioux. She currently resides in DePere, Wisconsin, not far from the Oneida Nation Reservation.
Much of TeAta's work has focused on healthcare administration and building better systems to support growing organizations and institutions. TeAta worked within the Bellin healthcare system before feeling called back into her roots within the Native community. TeAta has a B.S. in Business Administration with an emphasis in management. An interesting aspect of TeAta's family history is that her great-grandmother was Juanita Tucker, a renowned artist known for making Indian artifacts whose work has been displayed at the Smithsonian and in museums all over the world. Juanita was also featured in Montana's Indians Yesterday and Today.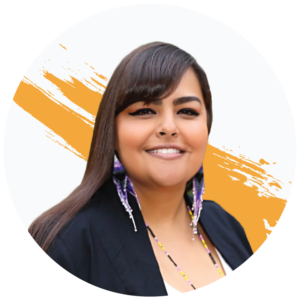 Jennifer Fairbanks (Blackfeet/Ojibwe)
COMMUNICATIONS DIRECTOR
Native Organizers Alliance
More about Jennifer
Jennifer Fairbanks (she/her) is committed to elevating Native-led grassroots movements at the national and local levels through narrative change. Jennifer is an enrolled member of the Red Lake Nation and a descendant of the Blackfeet Nation. She currently resides in St Paul, Minnesota, on traditional Dakota territory. Much of Jennifer's work has focused on Native representation, storytelling, and social justice. Her previous experience includes strategic digital marketing, analytics, web development, and working within the philanthropic sector to increase funding to Native nonprofits. Jennifer holds a Bachelor of Arts degree in Communication Studies from Hamline University.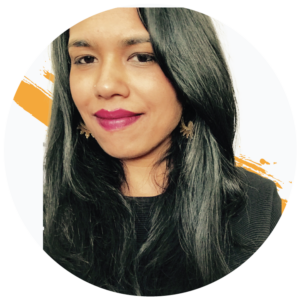 Sunanda Ghosh
DIRECTOR OF PARTNERSHIP GROWTH
Native Organizers Alliance
More about Sunanda
Sunanda is the Director of Partnership Growth at the Native Organizers Alliance (NOA), supporting NOA and partners with capacity building and fundraising strategy. She has focused on fundraising and organizational strategy with national and international nonprofits and agencies for over 25 years while working with grassroots organizations focused on community organizing to large institutions working on capital campaigns. Sunanda has worked with the American Friends Service Committee, Human Rights Watch, Stronghold Society, the Philadelphia Mural Arts Program, Drexel University, Artists for Humanity, Philadelphia Contemporary, and Picture Motion. Her work has focused on leadership development, strategic planning, capacity building, and fundraising strategy. Sunanda sits on the boards of the Rail Park, BlackStar Projects, Skateistan, and the Center for Victims of Torture. She is based in Philadelphia and has worked in India, South Africa, and Brazil, and speaks fluent Bengali.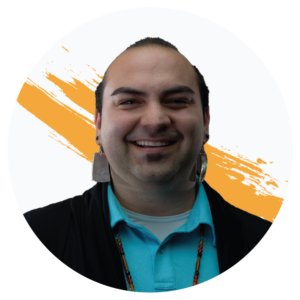 Joshua Hudson (Ojibwe)
ORGANIZING FELLOWSHIP MANAGER
Native Organizers Alliance
More about Joshua
Joshua Hudson (he/him, they/them) is the Organizing Fellowship Manager for Native Organizers Alliance, committed to supporting the development of Native leaders and organizers who will play a role in achieving meaningful structural reforms.
Joshua is a citizen of Bay Mills Indian Community and currently resides in Bawating (Sault Ste. Marie, MI), in the heart of Anishinaabe territory.
Much of Joshua's work has focused on health and healing within human services and community Development in urban and rural reservation settings.
Joshua has previously led the National Native Network, advancing public health training and technical assistance efforts across Indian Country relating to cancer and tobacco.
Joshua holds a Bachelors of Science in Political Science from Central Michigan University
Formerly a Class II Fellow with the W.K. Kellogg Foundation's Community Leadership Network, focusing on leading transformational change for children, families, and communities.
Formerly served as a duly elected Judge for Bay Mills Tribal Court's Appellate Court
Formerly appointed Healing to Wellness Court Judge
I enjoy beading and sewing as primary outlets for my creativity.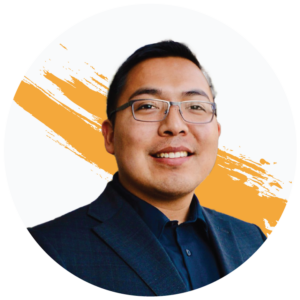 Tremayne Nez (Diné)
POLICY DIRECTOR
Native Organizers Alliance
More about Tremayne
Tremayne Nez is the Policy Director for Native Organizers Alliance. He is committed to working with tribal leaders and grassroots organizers to ensure Native voices are heard and represented at all levels of government.
Tremayne is enrolled in the Navajo tribe and currently resides in Winslow, AZ. Growing up on the Navajo reservation, Tremayne developed a deep understanding of the unique challenges facing the Indigenous community. He has since dedicated his career to advocating for policies that respect the Indigenous communities' unique needs and cultural perspectives. Tremayne's work includes tribal housing advocacy with the National American Indian Housing Council and government contracting work focused on Indigenous perspectives for Avid Core, a Virginia-based communications firm.
In addition to his bachelor's degree from Northern Arizona University, Tremayne also attended the Native American Political Leadership Program at George Washington University and the Indigenous Leadership Academy at Arizona State University.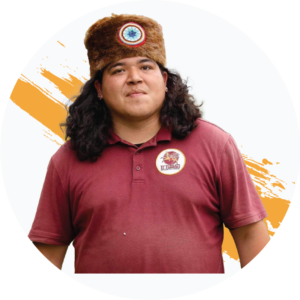 Miengun Pamp (Ojibwe)
NATIONAL ORGANIZER
Native Organizers Alliance
More about Miengun
Miengun Auzhabek Pamp (he/him) is an organizer for Native Organizers Alliance, committed to providing training and support to grassroots groups and initiatives nationwide.
Miengun is Saginaw Chippewa, Little River Odawa, and Huron Potowatomi and currently resides in Mount Pleasant, Michigan on Saginaw Chippewa lands.
Much of Miengun's work has focused on facilitating trainings, security, and on-the-ground organizing for elections and various grassroots movements. Since his start at Standing Rock, much of Miengun's work as an organizer has centered around water rights and supporting families of Missing and Murdered Indigenous People, including his own. His past experience includes organizing "Get Out the Native Vote" campaigns in the Great Lakes region and providing security to the House of Tears on their Red Road to DC totem pole journey.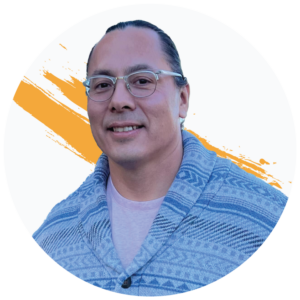 Lonnie Provost (Dakota)
NATIONAL ORGANIZER
Native Organizers Alliance
More about Lonnie
Lonnie Provost (he/him) is a member of the Ihanktonwan Oyate & resides on the ancestral lands of the Oceti Sakowin in South Dakota. Lonnie is a National Organizer & part of the trainers' cohort for NOA. He is committed to helping grow the circle of Indigenous leaders across Native country who understand the need to be organized to further our efforts for Tribal sovereignty, environmental justice, & racial equality.
Lonnie also works with Brave Heart Society, a traditional Dakota women's society, on the Mni Wizipan Wakan Project (Sacred Water Bundle). The project's goal is to re-establish the Ihanktonwan & the Oceti Sakowin's inherent rights to Co-Managenment of the Missouri River.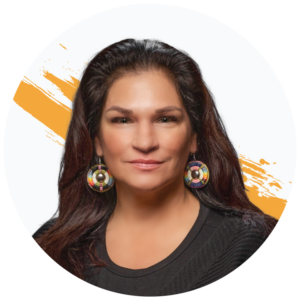 Nicole Anangoons Smith (Ojibwe)
DIRECTOR OF OPERATIONS
Native Organizers Alliance
More about Nicole
Nicole Smith is the Director of Operations for Native Organizers Alliance where she provides leadership and support to the areas of operations, advancement, finance, human resources, and fiscal sponsorship. Nicole is an enrolled member of the Lac Courte Oreilles Ojibwe Tribe and currently resides on the reservation with her children. She has worked as a grassroots organizer for several years with the youth in her community as well as neighboring communities. Nicole holds a Masters in Tribal Administration and Governance from the University of Minnesota. In her free time Nicole enjoys traveling to powwows across Indian Country with her family dancing.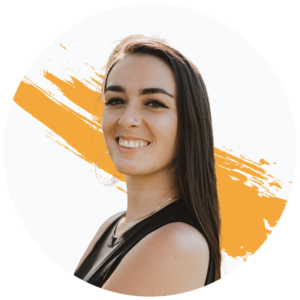 Shea Vassar Gomez (Cherokee)
SOCIAL MEDIA & DIGITAL COORDINATOR
Native Organizers Alliance
More about Shea
Shea Vassar Gomez (she/they) is the Social Media and Digital Coordinator for Native Organizers Alliance. She is a citizen of the Cherokee Nation who currently resides in Brooklyn, New York on traditional Lenape land. Her work as a journalist and writer brings a special attention to overarching narratives and unique perspectives that are vital in today's online platforms. Shea holds a Bachelor of Arts degree in Film from Hunter College and a Master of Legal Studies focusing in Indigenous Peoples Law from the University of Oklahoma.