Tag Archive for:
voting rights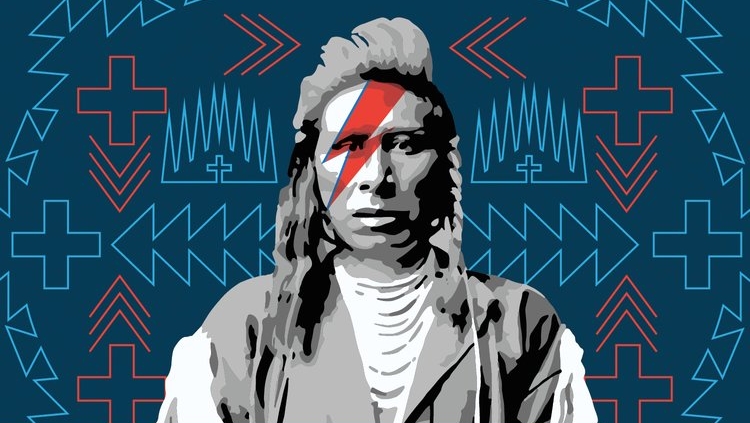 https://nativeorganizing.org/wp-content/uploads/2022/10/NativesVote_Registration.jpeg
750
750
Jennifer Fairbanks
https://nativeorganizing.org/wp-content/uploads/2022/10/noa-full-logo-sm.png
Jennifer Fairbanks
2022-10-06 11:00:32
2022-10-31 08:58:32
Natives Vote 2022
From Salt Lake City Tribune:
Flagstaff, Ariz. • Election sites far from reservations. Poll workers who don't speak tribal languages. Unequal access to early voting sites.
Native Americans say they've encountered a wide range of obstacles that makes voting difficult. Advocates have been spending the last few months gathering stories from around Indian Country in hopes that tribal members can wield more influence in elections, and improve conditions among populations that encounter huge disparities in health, education and economics.
"Some of the problems they were facing actually were issues we thought we'd taken care of long ago," said OJ Semans, a Rosebud Sioux tribal member and executive director of Four Directions. "If you don't keep your eye open and the communication open, things will reverse."
Tribes successfully have challenged what they see as discriminatory voting practices around the United States. In Utah, a federal judge recently ordered school board and county commission districts redrawn after the Navajo Nation argued they were racially gerrymandered. In Nevada, the Pyramid Lake and Walker River Paiute tribes won a legal battle to improve early voting access on their reservations. Alaska Natives reached a settlement in a case that includes increased language assistance for three census areas.
Tribes often turn to the 1965 Voting Rights Act to try and force changes when working with local elections administrators doesn't work, said James Tucker, a pro-bono attorney for the Native American Rights Fund. The group is part of a coalition holding field hearings across the country ahead of the next round of redistricting and to compile what it believes will be the most comprehensive look at voting rights abuses in Indian Country.
To read the full article visit sltrib.com
https://nativeorganizing.org/wp-content/uploads/2022/10/noa-full-logo-sm.png
0
0
NativeOrganizersAlliance
https://nativeorganizing.org/wp-content/uploads/2022/10/noa-full-logo-sm.png
NativeOrganizersAlliance
2018-01-11 18:20:34
2018-01-11 18:20:34
Groups document voting rights abuses in Indian Country
Excerpt from Cronkite News:
SAN JUAN COUNTY, Utah – Terry Whitehat remembers gathering at the community hall in Navajo Mountain each election day, where Navajo Nation members in this remote Utah community would cast their ballots.
The tribal members would catch up with friends and family and eat food under the cottonwood trees in the parking lot.
So when Whitehat, a social worker who has lived most of his life on the reservation, received a ballot in the mail for the 2014 elections, he said it caught him off guard.
The county began conducting elections by mail in 2014. Members of the Navajo Nation who live in the area could no longer physically vote in the village. If they wanted to vote in person, they would have to drive to the only remaining polling place at the county seat in Monticello, a 400-mile round trip from Navajo Mountain.
Whitehat and a half-dozen other Navajo community members, along with the Navajo Nation Human Rights Commission, sued the county. They claimed the move to a mail-only election disenfranchised Native Americans, especially those who don't read or speak English and had limited access to mail. They said it also violated the Voting Rights Act and the 14th Amendment.
Across the country, other tribal members have filed similar suits alleging that state laws and county election practices intentionally make it harder to vote on reservations. Local jurisdictions don't always provide translators or polling locations on reservations, and tougher state voter identification laws have created problems for those who don't have birth certificates or only have tribal ID.
"Native Americans have been the victim of the political process since the creation of the United States," said OJ Semans, a retired police officer turned Native American voting rights crusader in South Dakota. "What we need to do is organize in order to protect what our ancestors passed on to us."
To read full article, visit AZPBS.org
https://nativeorganizing.org/wp-content/uploads/2022/10/noa-full-logo-sm.png
0
0
NativeOrganizersAlliance
https://nativeorganizing.org/wp-content/uploads/2022/10/noa-full-logo-sm.png
NativeOrganizersAlliance
2016-08-23 18:24:52
2016-08-23 18:24:52
Native Americans still fighting for voting equality